MARUSP (Mabikacheche Rural & Urban Sports Promotion) Golf Foundation is the first of its kind initiative committed to taking golf to rural areas and disadvantaged urban communities in Africa, where this sport has little to no visibility.
---
"Golf opens unprecedented doors of opportunity for people in Zimbabwe."
"We are reimagining the future of 'elite sports' in Africa."
---
Why We Exist | In Africa, the sport is primarily viewed to be elitist. There is a little-to-no chance for some communities to even get a glimpse of the game. However, through MARUSP, the game of golf is now promoted to disadvantaged and economically impoverished communities across Zimbabwe.
---
Our Core Programs
---
One Man's Dream…
Our Founder | The project was developed by golfer and self-made entrepreneur Tavenganiswa Mabikacheche. Through his effort, and with no funding, he single-handedly began visiting schools in the rural areas of Zimbabwe, teaching the students fundamentals of a sport that was near and dear to him. Having grown up in the rural areas himself, and having moved to the city to build his life there, Mr. Mabikacheche is very passionate about the game of golf. He has the drive to share the sport that he learned as a result of his successes back to children from the similarly rural place he began.
---
How it Began | This initiative was built from the ground up through Mr. Mabikacheche's own personal effort traveling in his car to different regions in Zimbabwe. The concept and work he began started in 1999, where he began with a school in Chivhu, Zimbabwe, and over the last 20 years, he has continued to grow the sport in rural areas. Today, MARUSP works with all six key provinces making an impact in over half of school areas in Zimbabwe. Building on the values of our founder, we promote individual effort and dedication.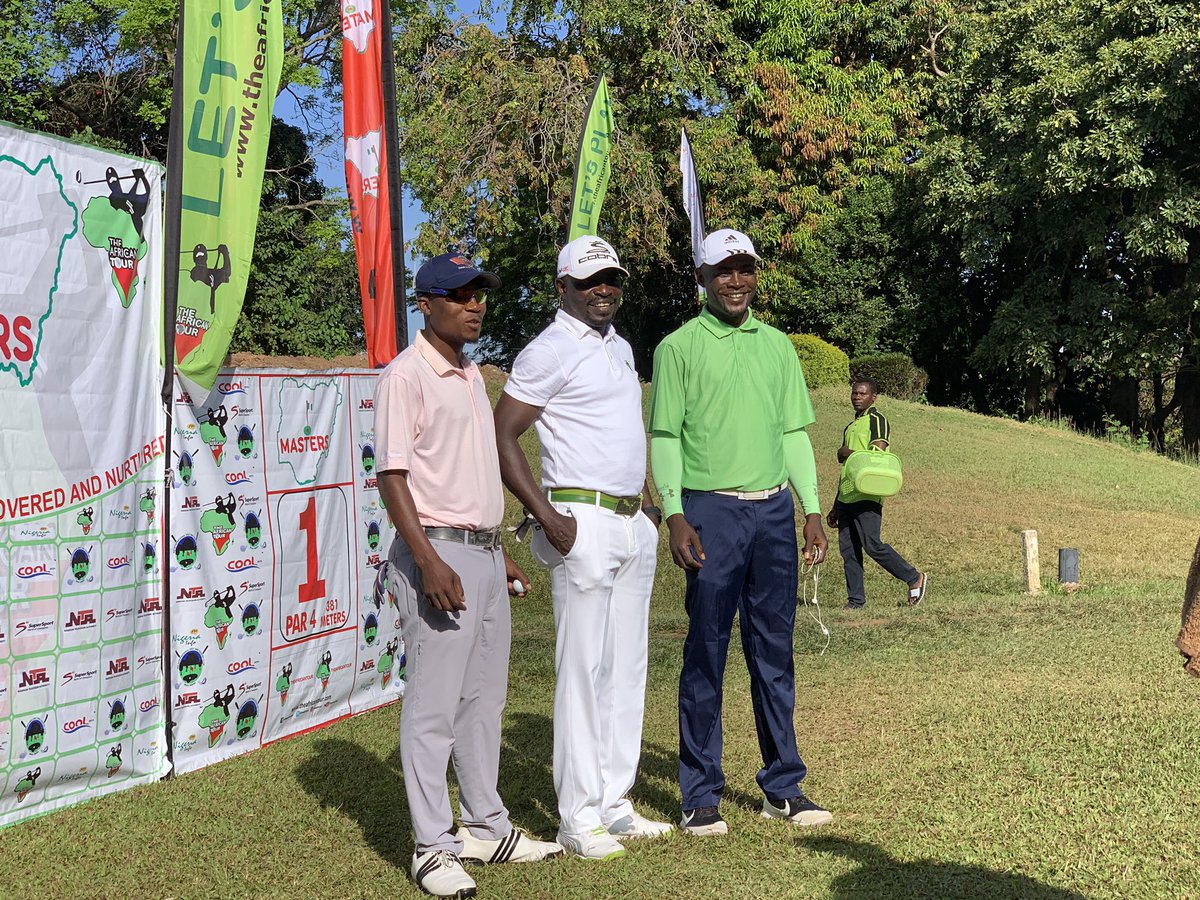 ---
---
Award-Winning Golf Development Program
Our Success Model | We have worked with several youths that have risen to the highest levels of athletic performance among golfers in Zimbabwe. In just a few years after scouting for top potential talent, we have been able to mentor and provide for select youth, providing them a pathway to play on the national team. Once the youth have established themselves in the amateur league, they have the opportunity to turn professional. Our programs provide unparalleled opportunities for underprivileged and rural students to build networks that broaden their career potential. Through the exposure they receive at tournaments, the students begin to dream bigger beyond their usual lived reality.
Grassroots Sports Innovation | We think outside the box when it comes to beginner golf training. Utilizing the resources available to local communities, we have used corn cobs as practice golf balls and carved out sticks to use as golf clubs and putters. We have leveraged the barrenness of the land during none rainy seasons to create mock putting greens that are not green at all, but instead, we just smooth out the soil. The "greens" may be bumpy or super fast, but they are sufficient enough to teach the fundamentals of the game. We recognize that making golf more mainstream means looking beyond the need for a full golf course. Instead, we innovate to work with the environment available to each community.
Be a Part of Our Journey
Making an Impact Together | We hope you will join us and support us as we continue mentoring young people and striving to make an impact on communities through sport. We are always looking for people who can give time, supplies, or money to advance the mission of the organization.
To learn more, contact us at thecentretraining@gmail.com or supportgolf@marusp.org.
---
In the News
In addition to winning awards for the impact that our program has had on golf in Zimbabwe, we frequently get featured by various media outlets. We utilize the media as one of our key tools of democratizing access to the sport by publishing educational columns and discussing the sport on TV or radio broadcasts that reach our target communities.
---